Snowbell - Ancestral
GOLD DGC Runamok Arktik Bear
Colour: Seal Lynx Spotted
Sire: Runamok Pantera Pawprince
Dam: GD CH Runamok Pulau Sibu
Date Of Birth: 23/6/05
'Bear' (Snowbells'Dad) now resides with Jennie at Wildtouch Bengals
'Bear' is a super smoocher. He has lovely large rosetting & acreage, intense blue eyes, type & is a boofhead of a boy! Bear was already an experienced stud while young & sired 2 impressive litters when less than 6 mths of age! He is a big-hearted & confident boy & thanks goes to Jennie who is continuing his show career in Qld. Like his brother & mother, he appears very relaxed & completely at home in the show halls.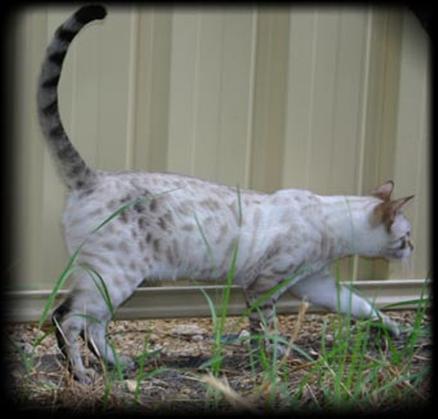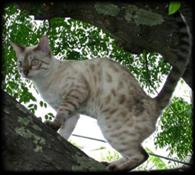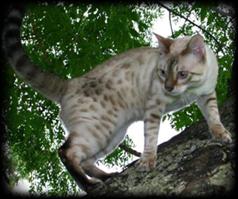 Jagsun Amazing Grace ( Snowbells ' mum)
Colour: Brown Spotted
Sire: Koppiekatz Thunder Down Under (IMP USA)
Dam: Jagsun Josey
Date Of Birth: 06/08/03